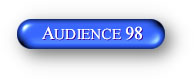 Fundamentals In Brief
Public service begets public support.

Public support, like public service, is the product of two factors: the value listeners place on the programming, and the amount of listening done to the programming.

Morning Edition

and All Things Considered are both highly valued and widely heard by listeners. Consequently, they generate almost a third of all listener support.


Public service causes giving; fundraising efforts trigger it.


Public radio transcends simple demographics to speak to listeners' interests, values, and beliefs.

People listen to public radio programming because it resonates with their interests, values, and beliefs. This appeal generally cuts across age, sex and race.

Appeal can also cut across program genres and format types. Different programs and formats may appeal to the same kind of listener as long as they stay focused on that listener's interests, values, and beliefs.

They are younger and older, women and men of many racial and ethnic backgrounds, present in numbers that reflect the level of college education in their respective demographic groups.

But the principle of appeal allows us to serve well any kind of listener we choose, as long as the programming we air consistently reflects the interests, values and beliefs of that listener.

Audience Research Analysis
Copyright © ARA and CPB. All rights reserved.
Revised: September 01, 2000 12:38 PM.