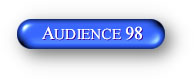 ...The More They Stay the Same
Community radio is largely philosophically unchanged since the days when its own Johnny Appleseed, Lorenzo Milam, distributed money and advice as grubstakes to undeveloped FM territory.

To Milam, a 60s-style activist, the airwaves were bereft of art, honesty and free speech. He urged like-minded citizens to apply to the FCC and open outlets "available to anyone who might have that dreadful need to communicate."

And so from the beginning, community radio emphasized the needs of those behind the microphones rather than the needs of the public at large.

Despite that operational paradox, community radio's pioneers sincerely aimed to offer an alternative to mainstream media, especially for America's minorities and poor.

Whether, decades later, community radio has achieved its goals is the subject of this AUDIENCE 98 report.

Audience Research Analysis
Copyright © ARA and CPB. All rights reserved.
Revised: September 01, 2000 12:38 PM.